The Genesis of Adhesively Bonded Composite Wharfs, Docks & Marinas
---
 ACRALOCK Adhesive Case Study - March 2013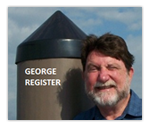 "At Register Marine we stabilize shorelines and provide wharfage and mooring for vessels ranging in size from personal watercraft to megayachts."  George began in this business in 1973 while still in graduate school working on a master's degree in Coastal & Oceanographic Engineering at the University of Florida.  He later became a Professional Civil Engineer and a General Contractor in the state of Florida, and has worked on projects throughout the US, the Bahamas, and the Caribbean. Click Here for Composites World Article
Jacksonville Florida - Fire Rescue Department Pier and Floating Dock: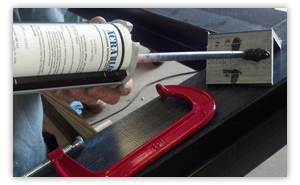 Register selected the best materials to survive the harsh Atlantic Ocean inlet tidal conditions and design it to handle a Category 3 Hurricane.  The design dictated fiberglass construction bonded with highly toughened structural adhesives, like Acralock.

"Huge advances are being made in polymer science.  These advances have dramatically changed the way large pleasure craft are designed and built.  The time has come for these methods and materials to be used in dock construction for mooring those vessels".  Not that there are several bolts in sections, but many attachments are only adhered using Acralock adhesives.